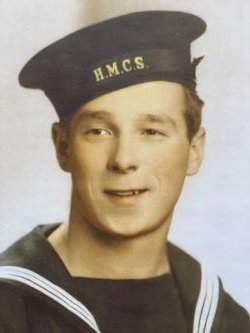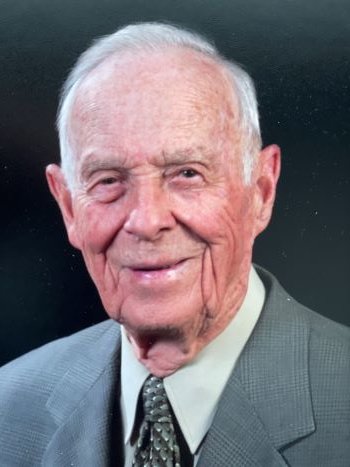 Visitation
7:00 pm - 9:00 pm
Tuesday, February 16, 2021
Kaulbach Family Funeral Home - Bridgetown
385 Granville Street, PO Box 189
Bridgetown, Nova Scotia, Canada
902-665-4497

Get Directions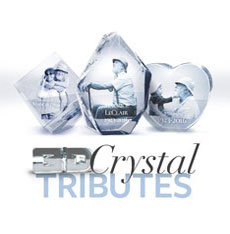 Order A Crystal Tribute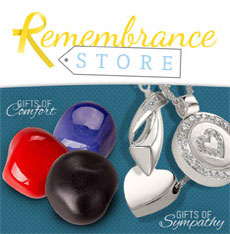 The Remembrance Store
Obituary of William "Bill" Warren Hirtle
Please share a memory of William "Bill" to include in a keepsake book for family and friends.
Hirtle, William Warren "Bill" age 96 of Bridgetown passed away due to cancer on February 9th 2021 at home with family by his side. Born in Mahone Bay on November 23, 1924, he was the son of Warren H.G. and Merna M. (Frank) Hirtle. He grew up in Mahone Bay during the Depression. He enjoyed Boy Scout Troop activities and earned 35 cents an hour gardening for summer residents and got 10 cents a dozen for smelt he caught in the Bay. He built his first sail boat at age 15 with sails made from Robin Hood Flour bags. As carpenters were scarce during the war years, he shingled many buildings and purchased Canada War Bonds to help the war effort. After high school in November 1943, he joined the navy, trained as a shipwright and served in Kingston, Ontario building Corvettes and then in the Halifax Dockyard until the end of World War II. Receiving assistance as a veteran, he went to Acadia University in 1946 graduating with a Bachelor of Arts with a Diploma in Business Education and with a Bachelor of Education in 1951. While at Acadia, he served in the University Naval Training Division and worked summers in Halifax and Victoria in the Supply Branch achieving the rank of Lieutenant. In 1951 he began teaching Business Education at the new Bridgetown Regional High School when it opened. In 1954/55 he taught at the vocational high school in Halifax. From 1955 to 1959, he worked for the Canada Life Insurance Company in Halifax as a salesman. From 1956 to 1959, he served on the Board of Directors of the Halifax YMCA and was Chairman of the Physical Committee. In 1959 he returned to teaching business education at BRHS, becoming Vice Principal in 1971 and then Principal in 1980 until retiring in 1985 when the graduating class dedicated their Yearbook to him. During his teaching years, he was involved in extracurricular activities including cadets, student council advisor, overseeing the student canteen and coaching track and field. He served on the Executive and many committees for the Nova Scotia Teachers Union from 1961 to 1974 including the Committee to establish the Teachers' Group Life Insurance Plan and as the first President of the Business Education Teachers Association. Over the years, Bill has served in many community organizations including: The Lion's Club since 1961 in many capacities as Secretary, Treasurer and twice as King Lion. He received the Stan Siddal Memorial Award twice, was made a life member in 1999 and received the Melvin Jones Award in 2010/11. He was involved in over 400 visitations to other clubs, sponsored 50 new members in the club and was always happy to lead the Lion's roar; The Royal Canadian Legion since 1963 serving on the Executive and chairing several Committees including a term as President and as Finance Committee Chairman since 1981. He initiated and then coached the Legion Track and Field team from 1959 to 1967. He became a Life Member in 1987, received the Meritorious Service Medal in 1991 and received the 50-year medal; He chaired the Bridgetown Recreation Committee from 1975 to 1985 during which time the debt for the rink was paid off and a reserve fund established; He was a member and served in many capacities for the Progressive Conservative Party. He served on the Victoria General Hospital Board of Commissioners for two terms in the 1980's and was Chairman of the Employee Relations Committee for the Board from 1985 to 1989; Beginning in 1989, he was Chair of the Bridgetown Area Health Center Society Finance Committee raising funds to establish the physician clinic in the Legion. He has been a member of the Bridgetown Baptist Church since 1959 serving in a number of roles including Trustees and Finance Chairman, Superintendent of the Sunday School, Youth Group leader, on Pastoral Search Committees, as a Deacon and in the Men's Choir; He served on the Board of Directors of the Eden Golf Club for five years and was Greens Committee Chairman. From 1975 to 1997, he participated in several reunions across North America of Shipwrights who served in the Canadian Navy in WW II. He was the last surviving member of this group. In recognition of Bill's contribution in coaching track and field, the BRHS track was named after him and in 2010 he was inducted into the Bridgetown Area Sports Hall of Fame. He has also been recognized for his efforts in teaching and always saw the practical value in offering business skills training as an option for students. In September 2020, at the opening of the Bridgetown Regional Outdoor Sports Hub, certificates of appreciation from both the Province and County of Annapolis were presented in recognition of Bill's contributions as an educator and track coach over 30 years. Bill's hobbies have included: sailing, ice boating, fishing, hunting, badminton, cross country skiing, snowshoeing, golfing, curling, playing bridge, coin collecting, stamp collecting and enjoying the cottage on Sandy Bottom Lake and then Herman's Island. He was a big fan of Stompin' Tom Connors as much for his character as his music. He enjoyed socializing with the Wine Tasters of Bridgetown and the Order of Good Cheer where he was song master for many years. Bill's favorite hobby and refuge was working in his garden growing over 45 varieties of fruit and vegetables including grapes for making his own wine and large quantities of asparagus. Bill will be remembered for his boundless energy, outgoing nature and interest in people, interest and commitment to community, and ability to provide good advice and guidance for those who sought it. He was predeceased by brothers Murray and Curtis, and sister Beatrice Gabree. He is survived by his wife of 63 years Marguerite (Gesner), son Dean (Krista Connell) (Halifax), daughter Marcia (Bridgetown), sister Muriel Webber (Bridgewater) and several nieces and nephews. Bill and his family are thankful for the care provided for him during his illness by: VON, Annapolis Valley Home Care, NSH Palliative Care Team, Veteran's Affairs, EHS and Drs. Balser and Ribeiro. Cremation and arrangements are entrusted to Kaulbach Family Funeral Home. Visitation with Covid 19 restrictions will be held on Tuesday, February 16th from 7 to 9 p.m. at the Funeral Home at 385 Granville Street in Bridgetown. A private Legion and Lions Service will be held for the family before the visitation. Due to Covid 19 restrictions, the funeral will be by invitation only for family on Wednesday, February 17th at 2 p.m. led by Rev. Brian Wallace, The funeral will be live streamed via the www.kaulbachfamilyfuneralhome.com website. Interment will occur at Park Cemetery in Mahone Bay at a later date. Condolences may be sent to: www.kaulbachfamilyfuneralhome.com. In lieu of flowers, please consider donations in Bill's memory to a charity of your choice. "If you can fill the unforgiving minute with sixty seconds of distance run."
Share Your Memory of
William "Bill"