Our Staff
Holly Kaulbach -Licensed Funeral Director and Embalmer- Owner
Phone: 902-665-4497
Cell: 902-840-0444
Email: KAULBACHFH@ns.aliantzinc.ca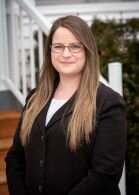 Holly graduated from the Funeral Service program at NSCC Kingstec in 2011, and joined the Kaulbach Family Funeral Home. She resides in Upper Granville with her partner Eric, and her two sons, Andrew and Keaton.
After 11 years in the funeral industry working along side her father Don, in October 2022, Holly was able to purchase the family business from her parents.
Holly has been active in her community and has been involved with different associations and clubs her children were apart of as they were growing up; including the local hockey and 4H clubs. She is still active with the Bridgetown and Area Recreation Assocation and a member of the Funeral Association of Nova Scotia
---
Donald Kaulbach - Licensed Funeral Director and Embalmer
Phone: 902-665-4497
Cell: 902-840-0503
E-mail: KAULBACHFH@ns.aliantzinc.ca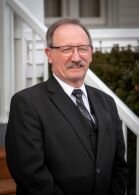 Don was born in Middleton, N.S. and raised in Bridgetown. With more than 38 years experience in the funeral profession, Don started his career by joining the staff of the Robert L. Hall Funeral Home in 1984. Realizing his life long dream in 2004, he and his wife Marilyn purchased the business and changed the name to Kaulbach Family Funeral Home. Active in the community, Don is a Past President of the Eden Golf & Country Club, Past Chairman of St. Alphonsus Parish Council, Director of the Bridgetown Area Recreation Association for over 27 years and Past Vice President of the Board of Directors of the Funeral Service Association of Nova Scotia, an Auxiliary Constable with the R.C.M.P for over 20 years. Don and Marilyn have three children: Donald Jr of New Brunswick, Holly Kaulbach of Upper Granville, who currently works at the funeral home as a Funeral Director and Embalmer and Jillian of Lucasville, NS Don and Marilyn also have five grandchildren, Andrew, Keaton, Mia, Rory and Easton, and in their spare time, enjoy watching the grandchildren in their sporting events.
---
Marilyn Kaulbach - Licensed Funeral Director and Funeral Celebrant
Phone: 902- 665- 4497
E-mail: KAULBACHFH@ns.aliantzinc.ca
Born in Halifax, NS, Marilyn moved to Bridgetown at the age of eight where she attended the Bridgetown School system. After graduating in 1974, she lived in Alberta for one year where she started her career in the financial Industry in 1974. Having the desire to live in Nova Scotia, Marilyn returned in 1975 and once more began working in the financial industry in 1976 with RBC Royal Bank. Over her 34 years with RBC, she has assumed many roles including her position as an Account Manager from which she retired from on June 30, 2011. Within the family business Marilyn is responsible for the financial affairs of the company. In June 2013, Marilyn successfully completed the Funeral Arranging and Directing Certificate at NSCC Kingstec Campus.

In her spare time, Marilyn enjoys spending time with their grandchildren and travelling. She currently holds the position of Treasurer for the Bridgetown Area Community Fund. While their children were growing up, Marilyn was actively involved in the Annapolis County 4-H Leader's Council holding the position of 1st Vice President, General Leader of Clarence 4-H Club, and was actively involved in the many sports organizations their children participated in.
---
Wendy Sabean - Licensed Funeral Director/Embalmer
Phone: 902-665-4497
E-mail: KAULBACHFH@ns.aliantzinc.ca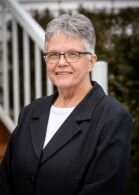 Born and raised in Spryfield, Halifax, N. S., Wendy currently resides along the beautiful Bay of Fundy Shore in Port Lorne with her husband, Tim. They have two children. She graduated in 1996 from NSCC, Middleton Campus with a diploma in Home Health Provider. After 10 years working in a nursing home, Wendy started working part time for Robert L. Hall Funeral Home.

In 2005, when Kaulbach Family Funeral Home was purchased, she was offered a full time position and successfully achieved her Funeral Director's license in 2007. Wendy completed her Apprenticeship Program in 2009, graduating from NSCC Kingstec Campus and is now fully qualified as a Licensed Funeral Director/Embalmer.

Wendy feels she is privileged to be given the opportunity to serve the families of our surrounding communities by providing professional funeral services to the families during their time of need.
---
Jonathan Roach - Licensed Embalmer / Part time Funeral Assistant
Phone: 902-665-4497
Cell: 902-682-7105
E-mail: KAULBACHFH@ns.aliantzinc.ca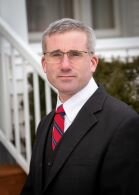 Recently, Jonathan has reobtained his Embalmers License. He has had an affiliation with Annapolis Royal, Bridgetown and Surrounding areas since coming to work on a casual basis in 1996. He graduated from Kingstec Campus' Funeral Service Education program in 1997. Being from Caledonia, he enjoys pulling his Oxen at fairs and working around the small family beef farm. He currently is the Deputy Fire Chief of the North Queens Fire Department and a director of the Queens County Fair.
---