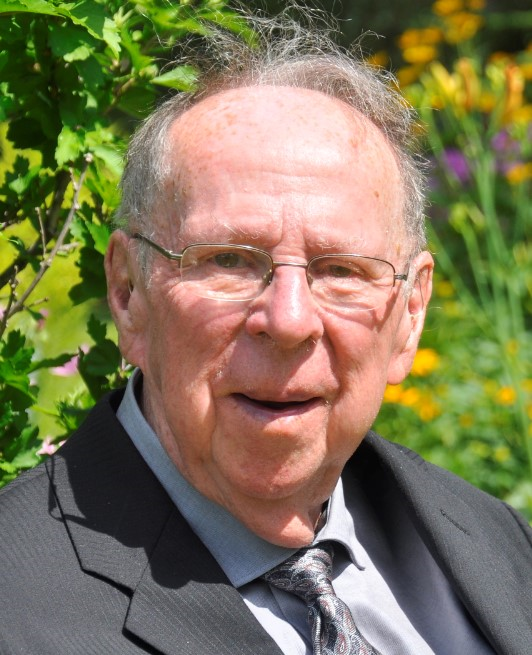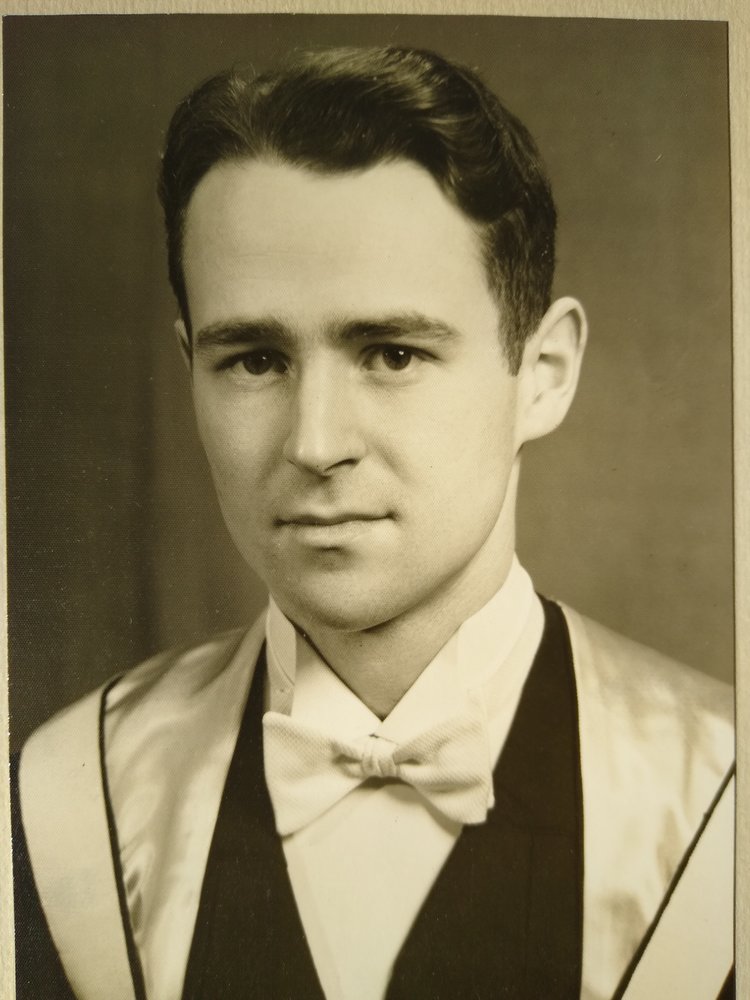 Obituary of William Weston Piggott
Please share a memory of William to include in a keepsake book for family and friends.
Piggott, William Weston, "Bill" – 94, Halifax, NS passed away peacefully Wednesday, October 28, 2020 after a short stay at the Soldiers Memorial Hospital, Middleton. Bill was cared for by his immediate family until his passing. Born December 24, 1925 in Centrelea, NS, he was the son of the late Blanche (nee Messenger) and Calvin A. Piggott. Bill was the loving husband of 58 years to the late Catherine "Cay" (nee Kelley) Piggott. He will always hold a special place in the hearts of his sons Calvin (Judy), Dan (Deb) and Jim (Yvonne). Grampy will be greatly missed by his grandchildren Matthew (Jennifer), Amila (Joe), Thomas (Laura), Robert (Fiona), and Liam; and his great grandchildren Stella, Penny, Georgia, Joseph and Florence. He is also survived by brother-in-law Bob Kelley, and many cousins, nieces and nephews who hold many fond memories. Bill was recently predeceased by his sister Calvina Jefferson, and brother-in-law Ike Jefferson and sister in law Jeannine Kelley.
After Bridgetown High School, where he was yearbook editor, Bill attended Acadia University studying engineering through the Canadian Army University Corps (CAUC). Once the army training was finished, he and good friend John Fiske, boarded a train to Halifax to head overseas, but only saw action helping to quell the Halifax VE Day riots. The war in Europe having ended, the pair signed up to go to the Pacific. After training, they were again boarding a train to ship out, when the war in the Pacific ended. The pair always joked they had single handed ended WWII because they knew Bill (an army sharpshooter) and John were coming. Bill returned to university to finish his degree in civil engineering at NS Tech, and fondly attended many a CAUC reunion at Acadia University over the years.
While at Acadia he met the love of his life, Cay. After graduating, as a young civil engineer he somehow managed to follow his love around the province from Cape Breton, where he was on the survey team designing and building the Cabot Trail (Cay was working at Keltic Lodge) to Digby where Cay was head waitress at the Digby Pines. They were married in 1949 and Bill began working with the NS Dept of Highways where he and Cay spent many years living in different communities and travelling to projects all across the province he loved. Eventually they settled in Truro where they began their family.
In 1965 a promotion brought them to Halifax where Bill worked for many years as Chief Engineer for the Provincial Department, retiring in 1986 as (acting) Deputy Minister. He always talked about how lucky he was to have worked with so many great people over the years. During his time at the Dept. of Highways, Bill was proud to have worked on or guided many important projects including the Cabot Trail, Canso Causeway, Bear River Bridge, Windsor Causeway and the 100 series highways, where he tried to balance the needs of the communities with the whims of his political bosses of the time. He was particularly proud of standing up to one Premier of the day and refusing to fire a good foreman, allegedly of the "other" political party, always trying to reduce the patronage practices of the governments of the day.
Bill enjoyed camping and the outdoor life, whether competing with his neighbour Lloyd for the best garden, when they lived on Whitman Court in Truro, or taking his family on a TransCanada camping trip across Canada and the USA for their family Centennial project. While keeping active with family and friends, Bill still found time to help coach the Halifax Bruins in the Halifax Minor Hockey Association with another good university friend and famous Acadia hockey player Doug "Red" Fraser, while encouraging his three sons in all of their sports pursuits. The untold hours, up to his last year, spent in sports venues and concert halls watching his sons and grandchildren perform around the province were immeasurable. Bill and Cay also enjoyed summers at their family cottage on Shortts Lake, with their many Truro friends, and teaching family and friends how to water ski. After retirement there were many trips to visit with family across Canada and around the world, while spending much time updating the family farm in Centrelea, where family ping pong and crokinole tournaments and the family farmyard Olympics for the grandchildren were held with much fanfare.
Bill had an incredible sense of humour, and loved tricking his grandchildren and greats with his Dickey bird trick and other jokes. And his one upmanship with neighbour Paul in Westmount always kept both families on their toes. With a wonderful cook like Cay, he also cultivated a real sweet tooth, particularly at Christmas with Cay's porcupines and almond crescents, and his sister-in-law's peanut butter balls, which were lovingly replicated by family in his later retirement years, following Cay's early passing. And he savoured his much-loved date turnovers from Brookfield Bakery until his final days. There are many other memories and stories being shared by everyone who knew and loved him for his friendship and kindness, his sense of fairness and love of travel, which has influenced all of his family. His real pride and joy remained his grandchildren and great grandchildren whom he adored and visited often, after which he and Cay would reminisce fondly.
Donations in Bill's memory can be made to the Bridgetown United Baptist Church (c/o 3144 Highway 201, Bridgetown, NS, B0S 1C0), the VON Greater Halifax, the Heart and Stroke Foundation, or a charity of your choice. Cremation has taken place and a celebration of life will be held when family from across North America can travel post-pandemic. Arrangements have been entrusted to Kaulbach Family Funeral Home, Bridgetown, NS, with on-line condolences made at: www.Kaulbachfamilyfuneralhome.com
JOINT CELEBRATION OF LIFE
The families of Calvina (Cal) Jefferson and William (Bill) Piggott are pleased to be able to hold a joint memorial service to celebrate their lives.
Both Cal and Bill (sister and brother) were born in Centrelea NS, attended the local schools and both graduated from Acadia University. After long and fulfilling lives, at the ages of 96 & 94 they passed away within four weeks of each other in the fall of 2020, both blessed to be able to spend up to their last hours in their family homes. The Piggott family is finally able to hold a memorial service in their honour and invites all relatives and friends to join them. Saturday, July 30th at 2 PM at Bridgetown Baptist Church with Pastor Herb Anderson officiating. Reception to follow at the church in Bridgetown.
Share Your Memory of
William