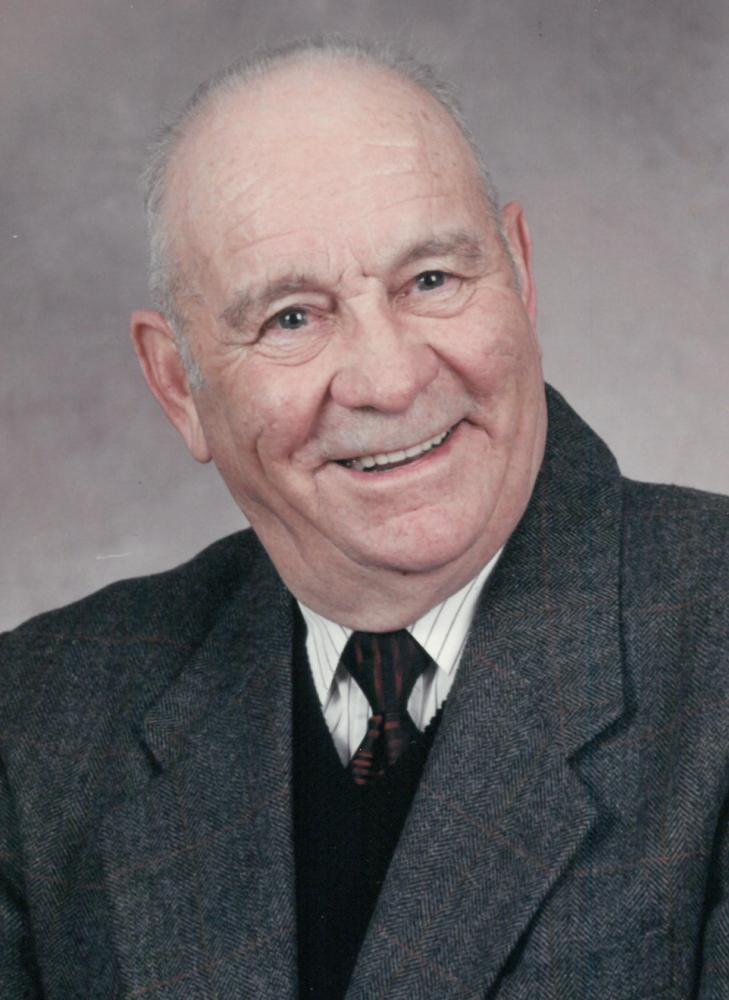 Obituary of Harold Porter
Porter, Harold Sylvester, 94, of Bear River, passed away July 1, 2018 in Soldiers Memorial Hospital. Middleton with loved ones by his side. Born in Morganville, he was the beloved son of the late Frederick George Porter and Lottie Hope (Coombs). He was a World War II veteran. After serving his country, Harold met the love of his life "Joycie". They were happily married for 69 years. He built their beautiful home in Bear River, that had the spectacular view of the river from their picture window where he and Joyce spent many hours of enjoyment. He was a member of the Bear River Baptist Church and a volunteer fireman for the Bear River Fire Dept. He had a passion and talent for woodworking and was very well known for his chairs and baby cradles that he would give to just about anyone he met. He loved the woods, the get togethers at his camp and going for drives.
He is survived by his wife Joyce (Potter);daughter Rebecca Santanna, Alberta; grandchildren: Jesse Porter, Bear River; Emily Freeman, Alberta; and Willis Freeman, Alberta; brother: Earl (Ruby) Porter, Bridgetown; nieces and nephews: Doris ( Charles) Bugley, Amherst; Joan Young ( Frank),Morganville; Sylvia (Gilbert) Hinds, Nictaux; Wayne Porter, Bear River; Jane Porter, Bear River. He was predeceased by his parents, brothers; Elmer, Darrell and Willis; nephews Martin and Brent Porter.
Funeral arrangements have been entrusted to the Kaulbach Family Funeral Home, Annapolis Royal. There will be no visitation by request. Funeral service will be held 2:00 p.m. Saturday from the Bear River Baptist Church with Rev. Earl Waterman officiating. Interment will be in the Mount Hope Cemetery. Reception to follow in the Bear River Fire Hall. We would like to express our utmost sincere gratitude to Dr. Buchholz, Dr. Bonnington, the nurses at Annapolis Community Health Centre and Dr. Saxon and the nurses at Soldiers Memorial Hospital for your care and compassion that was given to Harold. We will be forever grateful to you all. Donations in Harold's memory may be sent to the Heart & Stroke Foundation of Nova Scotia. On line condolences may be sent at www.kaulbachfamilyfuneralhome.com