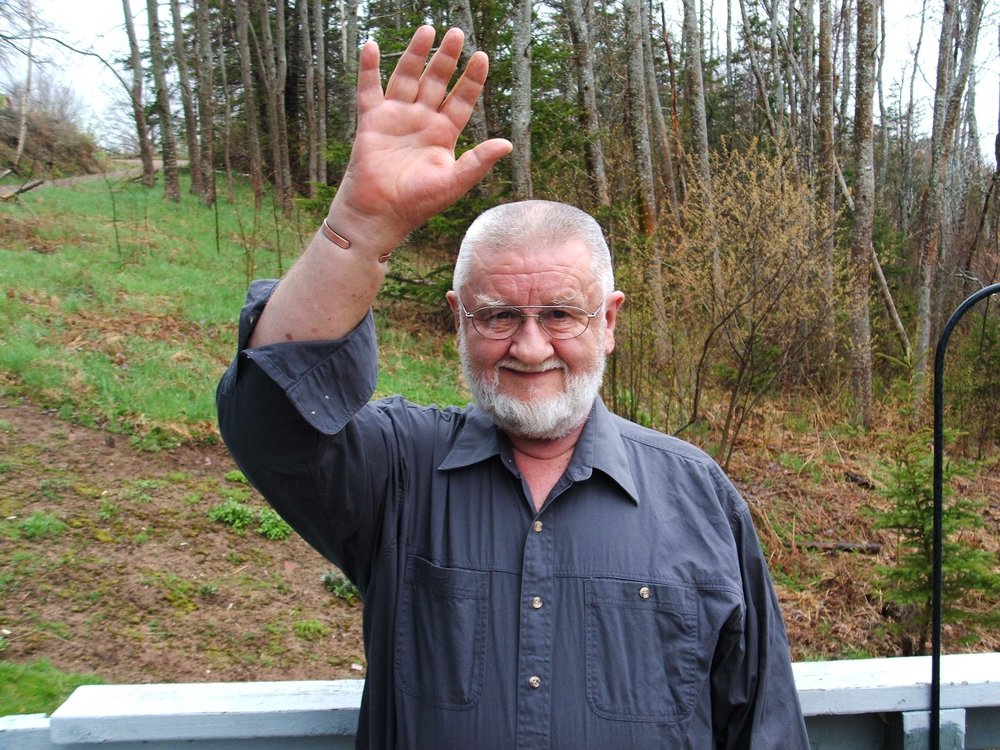 Obituary of Victor Uhlman
~~Sgt (Ret) UHLMAN, Victor O.E.
Of Annapolis County passed away suddenly on 04 October 2017 at the age of 74.
He was born in Annapolis General Hospital to the late Ruth Marguerite (Orde) and Oliver Douglas Uhlman. He attended school in Annapolis until he joined the Canadian Army in 1961 when he was 18.
During his 32 years of service as an MSE Op he was posted to Borden (RCASC School), Valcartier (2 FD AMB), Gagetown (3 EBS BN), 4 CMBG Soest (4 CIBG), Gagetown (7 COY RCASC), 4 CMBG Soest (1 FD AMB), Cornwallis, Baden-Soellingen, Sydney, and Cornwallis. It was on his first tour in Germany that he met his wife who was there with the British Army of the Rhine. During his Career he was a driver, a driving instructor, Chief Dispatcher, and as MSE Safety Supervisor an accident investigator and DDC instructor. He was always proud of being part of the Royal Canadian Army Service Corps (RCASC). After retiring from the Armed Forces he was an instructor with the NS Safety Council, and then he went back to working as a driver at HMCS Acadia CSTC 2000-2007.
He loved his family, his cars, his lilies, his crosswords, and his little chocolate cakes. He is survived by his wife of 52 years, Elizabeth (Deane); his children, Janine and Jonathan; sisters, Treasure and Corinne; brothers, Garnet (Burdette) and Clyde (Laura); many nieces and nephews and grand-nieces and nephews. He was predeceased by half-brother, Thomas Edward of Blacks Harbour, NB. Cremation has taken place and there will be no visitation at his request. A celebration of his life will be held 11am Friday October 13, 2017 at the Kaulbach Family Funeral Home, Bridgetown. In lieu of flowers, memorial donations may be made to the Royal Canadian Legion.