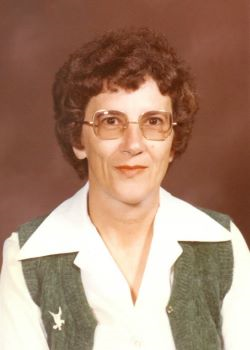 Obituary of Phyllis Norma Nixon
Please share a memory of Phyllis to include in a keepsake book for family and friends.
On Wednesday Dec 28th, 2022, Phyllis Norma Nixon, loving wife and mother of four, passed away at the age of 85. The family is deeply saddened by her passing, and she will be greatly missed.
Phyllis is survived and missed by her loving husband of 67 years, Bill; her sons Stephen (Cheryl), Joel, Graham (Marva), and Colin; loving grandchildren Teagan (Gerry Turnbull), Adam (Taylor Anne O'Connor), Trevor, Taren, Ben and Chloe (Jared Kilkenny); great-grandchildren Scarlett and Olivia Turnbull, and Nixon Butler; siblings Joyce Taylor (Bob), Charles Veno (Betty), John Veno (Huguette), Anne Comeau (Hector) and Joan Doucet (Gerry); in-laws Georgina Peppard, Wesley Cleveland and Bob Poole; numerous nieces and nephews.
Phyllis was predeceased by siblings Vera Gabora, Doris "Sis" Warren, Margaret MacDonald, Shirley Duveau, Barbara Fox, Murray Veno, and Paul Veno; in-laws Margaret Rose Cleveland, Lorraine Poole, and Jim Peppard; and baby grand-daughter Amanda.
Phyllis was born on July 28, 1937, in Yarmouth to Louis Maurice "Murray" and Myra (nee Seaboyer) Veno. When Phyllis was just two years old, her mother Myra passed away; Murray remarried Ema (nee Thibault) who lovingly raised Phyllis as her own and whom Phyllis called "Mom". Phyllis met the love of her life, William, in school when they were both 14; she was with "her Bill" for over 71 years. Phyllis and Bill moved to Paradise N.S. in 1970 with their 4 sons in tow and made that house "home" ever since. She loved "the View" of the Annapolis River from the back deck. Her favorite place to watch sunsets was "The Cottage" Phyllis and Bill had on the Bay of Fundy; they basically lived there each summer for almost 45 years.
Phyllis had an unquenchable thirst for knowledge and to understand the human condition. This was reflected by her interest in history, travel, education and human rights. She was fair minded with a "live and let live" attitude and would listen and consider others' points of view, but was not afraid to speak her mind for what she thought was "right". We all appreciated her feisty-ness!
She was not just defined by being a "wife" or a "mom"; she was an active member of the community, a lifetime member of the Women's Institute of Nova Scotia (of which she was a past President), an avid reader, a writer of various articles, three novels and a memoir, and she loved to travel. She believed in the power of knowledge and education; she herself furthered her education, going back to high school as a "mature student" and taking courses at Acadia upon her retirement.
She was a great lover of games of all types including card games (just ask her kids or grandkids) and of Contract Bridge in particular. She passed her passion of Bridge along to many by being both a player and a teacher of the Game; there's more than one Bridge Player around who got their start from her. She always had a great laugh ready and appreciated both proper wit and improper slapstick. She was no stranger to fun; she was loved, and, it's worth repeating, she will be greatly missed.
Phyllis's wish, when the time came, was to be cremated. A memorial service where family and friends can gather will be held for her at the Paradise Cemetery in the spring of 2023. The family wishes to thank the staff at the Mountain Lea Lodge for the kind care they provided Phyllis. The family would also ask that if anyone wishes to do so, to please make a donation in Phyllis Nixon's name to the Alzheimer's Society of Nova Scotia (Alzheimer Society of Nova Scotia).
Share Your Memory of
Phyllis