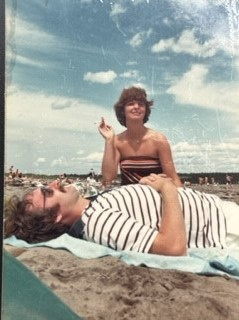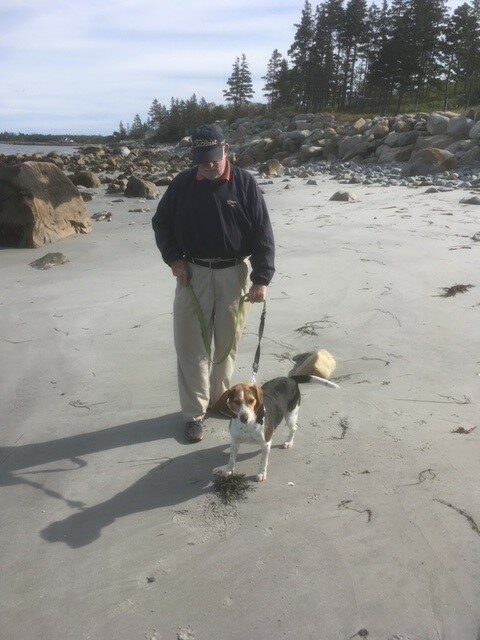 Obituary of Gordon Rosco Handspiker
Please share a memory of Gordon to include in a keepsake book for family and friends.
Gordon Rosco Handspiker 1951 -2022 We all come from somewhere. Some choose to leave for other places; others choose to stay. Gordon Rosco Handspiker (Gordie) chose to stay. He was born at 6:50 PM on October 8, 1951 in Digby and on February 2, 2022, he died in Digby. In between, Digby and the surrounding area was where he worked and lived. He was the youngest child of Hazel Blanche and Rosco Guilford Handspiker. Rosco was a Digby Handspiker and Hazel was a Hopkins from Cape Sable Island. Gordie was predeceased by his sister Anne. Gordie grew up and went to high school in Digby. He went to Halifax to complete a B.A. degree which he did in 1972 at Kings College. Upon finishing his degree, he returned to Digby to work in the family insurance business - Rosco G. Handspiker Insurance Limited. He stayed at the business his entire working life and, through this work, became known to many residents of Digby and Annapolis Counties. He had no children and when it came time to retire, the business was sold to Huestis Insurance Ltd. Gordie married Sharron (Crawford) Vezeau in 1979. Sharron passed in 2013. Gordie met Sharron when they both worked at Handspiker Insurance. They started their life together in Digby. One day, Sharron saw a home she liked in Clementsport. Sharron & Gordie bought it and with Sharron's daughter, Chantal, moved there in 1989. After Chantal left to pursue her life, Sharron and Gordie remained in the home the rest of their lives. Our work defines some of us but it does not define all of us. Gordie was one of the latter. He was defined by his interests. An intellectual and a competitor, he was a voracious reader and a more voracious golfer. He read books. He did not own a Kindle or subscribe to any of the audiobook websites. He was a fan of Amazon which he used to build an extensive library of twentieth century history with a focus on World War 2. He knew a lot about the war. Gordie also collected. He had collection after collection of sports memorabilia. He also knew what he had and was able to recall an individual player's statistics, whether they be a hockey player from the sixties or a baseball player from the 2000s. While he collected from any time and team, his all-time team was the Boston Red Sox. He collected all books Red Sox. He had a collection of Red Sox swag as well as a miniature model of the shrine – Fenway Park. This passion for the BoSox more than likely went back to that young boy listening to their night home games on WEEI, either in Digby or the family cottage in Cape Sable Island. The bedroom window open, the smell of salt air and as he was about to fall asleep, he is thinking of sitting in the right field grand stand eating a hot dog. It is the bottom of the ninth and he is hoping beyond hope that Yaz bangs a walk-off homerun over the Green Monster. Gordie's competitive side came out in the games he liked to play. These included chess, pool and golf. He would play chess with anyone who stopped by his house. He regularly played pool with his neighbor Rick Wright. Rick and Gordie turned their pool playing to a monthly event and they would make a night of a meal followed by several games. Gordie's passion for golf not only included him being a member of both the Pines Golf Club in Digby and the River Hills Golf Club in Clyde River. He also built a putting green, complete with hole flag, in his back yard. Practice makes perfect. He collected his share of club awards and more importantly, collected memories as well as five holes in one. He golfed with a set of friends from the area and, like all golf buddies, they met, played golf, relaxed after the round, told stories, went home and did it all over again as soon as they could. One golf buddy in particular deserves mention. Gordie died due to contracting an aggressive form of melanoma. All throughout the series of doctor visits, hospital stays and the associated back and forth between hospital and home, Ross Stanley was with Gordie, driving him to and back but more importantly making sure he was not alone. From what I understand, Ross and Gordie's world was the weekly golf matches at the Pines, yet Ross made the effort to do this for Gordie. These acts speak to Ross's character. I never asked Gordie what he considered his life accomplishment, but from what I knew, it would be the effort he took to create his collections. They were created not for the what they were, but what they represented. History was very important to Gordie. While he collected histories of events, it was the history of people that he considered worthy of keeping. He was a steward of these people's memories and, without the collections, they would be forgotten. Keeping their life accomplishments alive was Gordie's passion and mission. One last observation about Gordie is that he loved his dogs. More precisely, he loved his beagles and beagle mixes. When Sharron was alive, Gordie and Sharron lived with Suzi and Scout. On bright sunny Saturday afternoons, it would not be unusual for the four of them to take a road trip from Cape Sable Island to Barrington Passage to visit their favorite ice cream stand. During the last three years of Gordie's life, he lived with Tracker. Tracker is a hunting bred beagle and like all hunters, he can bay. Gordie couldn't say no to Tracker and was attached to him, as people are when they bond with a dog. There are angels in this world and one of them made sure Gordie saw Tracker shortly before Gordie died. At Gordie's request, there was no service. Donations in Gordie's memory may be made to the Provincial SPCA or a charity of your choice.
Share Your Memory of
Gordon