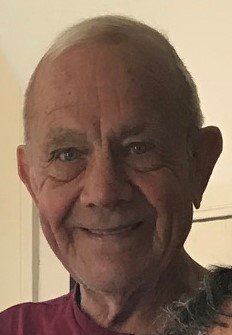 Obituary of Glen Brian Miller
Please share a memory of Glen to include in a keepsake book for family and friends.
Glen Brian Miller, October 28th, 1941 – March 4th, 2021 After a lifetime of traveling, working, and living in China, Fiji, Germany, and numerous other countries and states, Glen Miller came home to Parkers Cove, Nova Scotia. And even with all his lifetime successes, his path to greater fulfillment was still ahead. He was blessed to return to family and friends, both new and old, and to reflect upon his life, career, and family. Glen was born in Annapolis Royal, Nova Scotia in 1941 to Charles Miller and Marjorie Halliday Miller. His family moved to California when Glen was in middle school. Glen graduated from high school in El Centro, California at age sixteen, taking classes at a local college his senior year. He graduated from Massachusetts Institute of Technology in 1963, earning a Bachelor of Science in Economics, Politics, and Science. Glen later earned a Master's degree in European History from the University of Arizona. During his lifelong pursuit of knowledge, he studied at American University, Freie University in Berlin, and the University of California at Berkeley. He also completed graduate training in both Chinese and China Area Studies at the American Embassy School in Taichung, Taiwan. Glen worked as a mathematics instructor and German instructor at the Southern Arizona School after graduating from college. Later, he taught mathematics at Calipatria High School in California, as well as German at Imperial Valley College. Leaving academia for national service, Glen joined the Central Intelligence Agency. He began as an Operations Officer in Asia before returning to the U.S. as an instructor at a domestic training facility. He advanced from Chief of a domestic facility to Branch Chief in Europe. His final position was Chief of Station in Asia, responsible for several countries and advisor to two ambassadors. Glen was fluent in Mandarin Chinese and German, and areas of expertise included China, Southeast Asia, and German-speaking countries in Europe. Glen received numerous awards, including a Certificate of Excellence, and the Agency Medal of Commendation. [Text CIA approved] Not long after Glen had returned to his parents' home in Nova Scotia, his Aunt Eileen Halliday Ross retired to California. He purchased her Parkers Cove home, the original Halliday property she had grown up in along with her three sisters and two brothers, including Glen's mother, Marjorie. In doing this, Glen preserved the family history and legacy of a property in the Halliday family for over 200 years. He enjoyed working on both homes, only a short walk apart, and was quite handy with painting, repairs, and renovations. Always busy, Glen started a successful Airbnb business in the newer house while moving back to the older house. Glen spent free time reading and sharing books and ideas with his friend and neighbor, Joan Anderson. He also enjoyed spending time at Ye Olde Towne Pub in Annapolis Royal with friends, and an occasional beer. A few years ago, Glen reconnected with Suzanne Fisher from Prescott Arizona, a high-school sweetheart and his prom date in 1958. Together, they spent time in Prescott, as well as Parkers Cove and Annapolis Royal, and traveled together to Costa Rica. They were fortunate to have found each other again after so many years. Glen Brian Miller is survived by his son Daryl Miller and wife Patricia, of Lincoln, Massachusetts, and their children Jane Halliday Miller and Ryan Patrick Miller; by his daughter Lynn Miller of Los Angeles, California, and her boys, Reza James and Kian Christopher; and his daughter Nicole Fleisher and husband Arne, of Potomac, Maryland. Glen also is survived by his younger brother Richard Miller and wife Barbara, of Portland, Oregon, and family; as well as his younger sister Wendy Haymore of Kurtistown, Hawaii, and family. Glen's continued pursuit of knowledge and happiness never stopped. He came to realize there was more than his great achievements and had embraced new directions. The simpler timeless life of the cove helped him in this reflective process. That his efforts never stopped will always be remembered. Glen loved the feeling of coming home as he crested Parker Mountain Road and saw the Bay of Fundy and the cove below. May he rest in peace now, forever home.
Share Your Memory of
Glen