Recommend Charlotte's obituary to your friends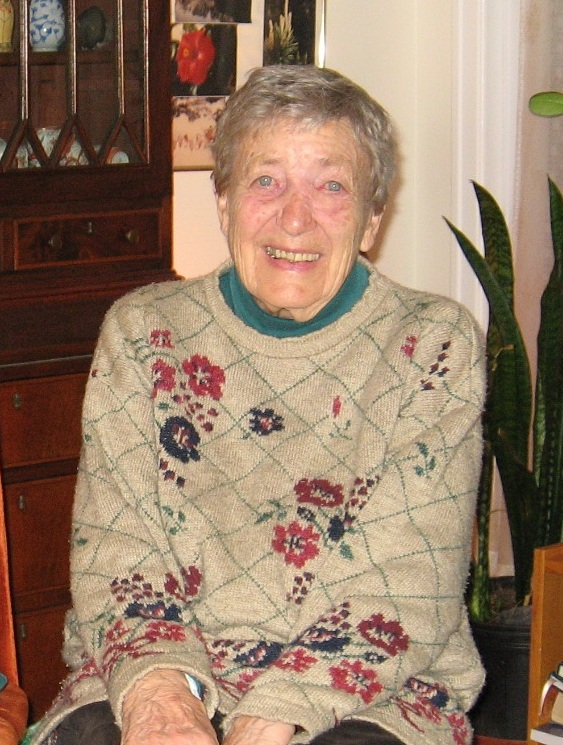 Obituary of Charlotte Pleunis
PLEUNIS, CHARLOTTE (Lot), 99, (née van Braam Houckgeest), of Annapolis Royal, NS, passed away peacefully with family by her side in Annapolis Royal Nursing Home on Tuesday, December 10th, 2019, a true Renaissance woman. Charlotte was born in Voorburg, The Netherlands on 6 March, 1920, daughter of the late Charles and Elisabeth (Schroot) van Braam Houckgeest. Although Charlotte was an only child, she grew up with an extended family that included several aunts, uncles and cousins with whom she was close her entire life. Charlotte was a very musical child and took piano lessons at musical academies in The Hague and Rotterdam throughout her youth, resulting in a love of classical music that enriched her life. The Second World War interrupted another love of hers, language studies (Chinese, Latin, Greek) at the University of Leiden. It was during this troubling time that Charlotte met her husband-to-be, Johannes (Jan) Pleunis. He operated a dog and cat boarding kennel in The Hague, which Charlotte's mother made use of. Charlotte was often asked to drop off or pick up the family dog. Love grew between Charlotte and Johannes and they married after the war had ended, in 1946. Charlotte and Johannes were people who owned big visions and dreams for their lives, and they shared a love of adventure and an indomitable spirit. Life in The Netherlands post WWII was fine, but the predictable path forward felt restrictive and confining. In the mid-1950s, Charlotte and Johannes were asked to consider emigrating to Canada by a close friend who was already living in Canada. It was not a hard sell. Both were seeking more space (literally and figuratively) and greater opportunities for themselves and, also now, their 5 children. In 1958, the family packed up everything they owned and sailed across the Atlantic to land at Pier 21 in Halifax, Nova Scotia, with their destination being Fredericton, NB. There, in a small community called Island View, Charlotte and Johannes embraced the hard work required to start and grow their own business, had their sixth child, became fluent in English and adapted to the customs of their new community. In 1964, they were very proud to become citizens of Canada, their adopted country. They loved Canada and were so proud to be Canadians, and forever expressed their gratitude for the opportunities Canada gave them.
In tandem with a talent for music, Charlotte was gifted with a keen intellectual mind and a deep curiosity about the history of all life on earth. Throughout her life in Canada, she read books on anthropology and natural history, and immersed herself in geology and palaeontology both through reading and by collecting a great variety of rocks and fossils. There's more; she was also a skilled and gifted photographer of nature. Charlotte and Johannes moved to Nova Scotia upon his retirement in 1975. They were seeking milder winters and a bit more adventure, and settled in the Annapolis Valley, near Kingston. There, Charlotte was able to indulge her love of gardening more and she grew beautiful flowers, roses in particular. She had several other interests too: learning to weave, sewing quilts, taking French lessons, working with a cousin on family genealogy, beachcombing for unique rocks, and travelling with Jan throughout Canada from the east, to the Arctic, to the west coast of Vancouver Island and back again in a little motor home. As well, they made trips to the South Pacific, New Zealand, and Australia. In their later years, with their trademark independence, Charlotte and Johannes moved to Annapolis Royal, and renovated a little bungalow, in which they lived out their lives.
Charlotte was predeceased by her eldest son, Gijs Carel (1966) and her husband, Jan (2008). She is survived by her son Frank (Sandra), son Arend Jan (Elaine), daughter Elsebeth (Paul Olshefsky), daughter Anneloes, and son Wouter; grandchildren Shawn and Stephanie Pleunis, and Talia and Kyria Olshefsky; great grandchildren Brooke and Miles. The family wishes to thank, with deep gratitude, the remarkable and hardworking staff of the Annapolis Royal Nursing Home who, with their kindness, positive energy, gentleness and loving care, helped Charlotte in so many ways during her time there. Cremation services have been provided by Kaulbach Funeral Home in Annapolis Royal. A memorial service will be held at a later date in Island View, NB.