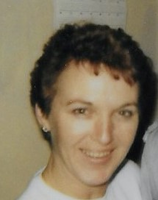 Linda Pearl Shearer
Linda Pearl Shearer, age 72
With much sadness, we announce the passing of our beloved mother. Linda passed peacefully surrounded by her family at the Annapolis Community Health Centre. She fought a brave battle with cancer and COPD.
Linda was born on August 16, 1946 and was pre-deceased by parents Floyd and Alice Chute and spouse Paul Shearer.
Linda is survived by her brother Wayne Chute and children: Darlene Thorson (Don), Colleen Potter (Reg), Richard Shearer (Joanne), James Shearer (Delilah), step daughter Cindy Cross (Darrel) and grandchildren: Trisha Bing (Alvin), Colin McGill, Miranda McGill, Katherine Forbes (Matt), Mitchell Shearer, Autumn Shearer, Jeremy Shearer, Ashley Shearer (Connor), Stanley Cross, Victoria Cross and much loved great grandchildren.
Linda had fond memories of the years she spent working with her parents at their Hampton Canteen and Campground. Many will have fond memories of time she spent with her mother, Alice, at bingo. Linda had a life long love of music starting at the Dance hall in Hampton, where she met her husband Paul. In more recent years she would be known to attend the local jam sessions with her dear friends.
While working at the Adult Residential Centre in Bridgetown NS, she built long lasting and caring friendships.
There will be a private graveside service at a later date.
Linda left this world knowing she was loved.
In lieu of flowers, donations to be made to the Lung Association of Canada.