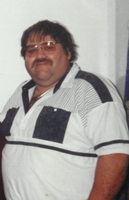 David Lloyd Stanton
Stanton, David Lloyd, 62 of Port Wade passed away Nov. 24, 2019 in the Annapolis Community Health Centre, Annapolis Royal.
Born in Middleton he was a son of the late Carmen Ernest and Elsie Aldora (Taylor) Stanton. David worked at and owned Dave's Clams for 45 years. He was a hard worker who was dedicated to his business. He enjoyed watching movies in his spare time.
David is survived by brother, Carmen "Chuck' (Sherry) of Port Wade; sisters: Marilyn (Larry) Rhyno of Bridgetown, Heather Wade of Granville Ferry, Tammy (Charles) Stewart of Lequille; sister-in-law, Diane Stanton. Besides his parents, he was predeceased by a brother, Ernest.
Visitation will be held 1-3 p.m. Thursday Nov.28, 2019 with funeral service 2:00 p.m. Friday Nov. 29, 2019 both from the Kaulbach Family Funeral Home, Annapolis Royal with Rev. Dr. Elizabeth Legassie officiating. Burial will be in Port Wade Cemetery. Donations in David's memory may be sent to the Palliative Care Unit at the Annapolis Community Health Centre. Online condolences may be sent at www.kaulbachfamilyfuneralhome.com