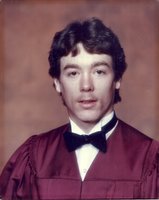 Stacey Carl Lewis
Stacey Carl Lewis
1966 to 2018
Born August 10th, 1966 in Annapolis Royal
Son of Carl and Thelma (Difford) Lewis of Parkers Cove. Stacey has two sisters Denise (Paul) Robson of Kentville and April (Adam) Halliday of Graywood.
Stacey has three sons Shelby, Connor and Step son Patrick , two step daughters Kaitlyn, Chelsie and two step grandchildren Seth and Ka'liyah, two neices Hope and Emaly, two nephews Coletyn (Samantha) and John, and great nephew Brayden and a long time friend Stacey Everett.
Stacey loved spending his time in the woods with his boys, he had a true talent for carpentry and loved what he did. Stacey was a hard worker and loved spending time with his family.
It is with heavy hearts to say goodbye to a wonderful man and dearly loved son, brother, father, uncle and step grandfather.
Stacey passed away on January 22nd 2018 at the Annapolis Community Heath Centre, with his sons Shelby, Connor and friend Stacey Everett by his side.
A funeral Service will be held 2 pm. Friday, January 26th, 2018. in Parkers Cove Baptist Church, Pastor Mark Elley officiating. . Private family burial will follow in Parkers Cove Cemetery.
Donations made in Staceys memory can be sent to Annapolis Comunity Health Centre Palliative Care Unit or Parkers Cove Church building fund.
On line condolences may be sent to www.kaulbachfamilyfuneralhome.com